In 2011 as a member of our local fire department I was on a committee to design and order a new water tender. Working with a limited budget as most departments are we quickly realized that we were going to have to find ways to cut some cost. With the help of many members of our department it was then we decided to take on the build ourselves. Soon other departments in the area saw the truck and inquired about having one built. Since then Midwest Design has designed and built a number of both Tenders as well as Wildland Fire units. There is really no standard unit with us, as a job shop we will work with your needs and budget to create the best truck for your department.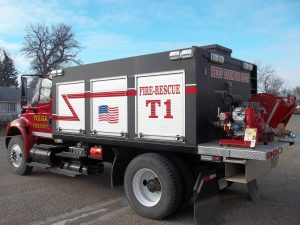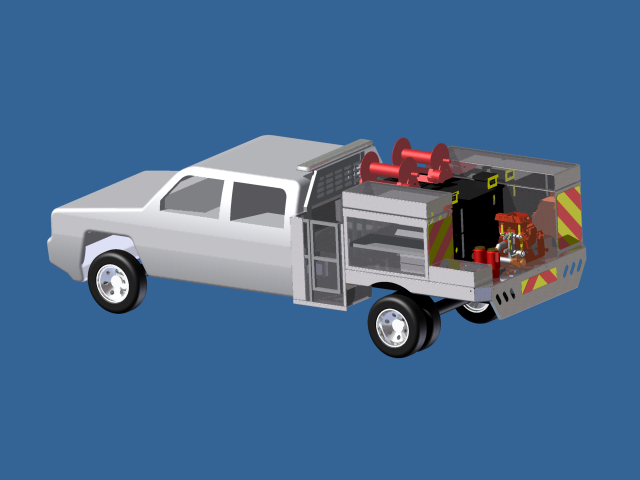 Design
Each of our trucks starts life as a full 3D model which is reviewed with the customer so you know exactly what your are getting before the first piece of metal is cut.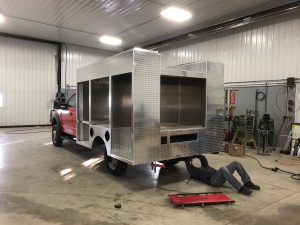 Construction
We start with one of the strongest frames in the market comprised of heavy gauge aluminum channel. We then custom build the compartments to fit your need.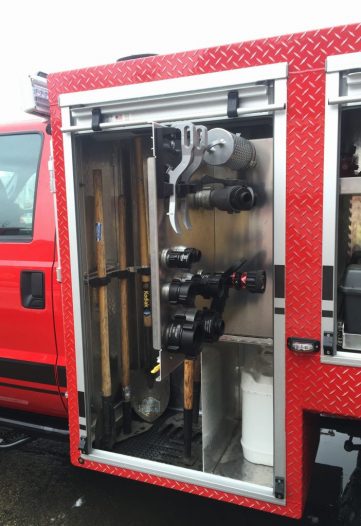 Customization
Know what you want in a compartment but not sure how you want it done? Let us help!